Frequently asked questions
What kind of shoes should I wear to Jumptwist Ninja Academy
---
Sneakers are required to enter the gym. We reccomend running sneackers, or cross trainers. Shoe rentals are available for kids sizes, please contact for details and availability.
---
Can I book the gym for a private session?
---
We offer private one on one sessions with our Ninja coaches. Learn more and book your session here!
---
Can I have a party here?
---
Yes! Learn how you can book your next party with us here!
---
What is Open Gym?
---
Open Gym contains no formal instruction, and is your time to play and train freely in our facility. Come on in and work on the skills and obstacles of your choice. Coaches are there for spotting and safety, to provide tips, and move mats.We offer Open Play for our ninjas age 2 to 6, Kids Open Gym, Teen Open Gym, and Adult (age 16+) Open Gym. Open Gym is held 7 days a week -- see our full schedule here!
---
Can I purchase Memberships and Session Passes as a gift?
---
Yes! Contact our team at (561) 705-1712 and we can process a gift card for you!
---
What are the benefits of a Team Jumptwist Ninja Membership?
---
With our Team Jumptwist Ninja Membership, you get priority waitlist for full programs, 10% off birthday parties and pro shop items, access to exclusive member-only events, and be the first to know about new classes and special promotions! Membership benefits apply to your entire family. Join the Team Today!
---
Do I need to create an account to attend a class or Open Gym?
---
Yes. All participants must have a Wellness Living account, and a signed waiver on file. Register for a free acount here!
---
Do you allow drop-ins?
---
Yes! We made Mondays a special day for Drop In Ninja Instruction. You can also Drop-in to Ninja Fit, Open GYm/Play, Adult Ninja, Warrior Women and Girl Power! Open Gym is on a first come, first serve basis so we reccomend pre-registering online or call us to reserve your spot!
---
Can We do a Trial Class?
---
Yes. The trial class is $30 and if you decide to buy a membership or package, you receive a $30 discount making your trial class FREE. If you are doing a trial for more than one ninja, you will receive the discount of the total amount spent in trials.
---
Do you have Sibling Discounts?
---
Yes! The more ninjas you sign up, the more you save. We offer 10% off EACH sibling when there are two siblings. We offer 15% off EACH sibling when there are 3 or more. If you have more than 4 kids call us for a special family plan. We will work with you to get all your ninjas signed up.
---
Do I have to Enroll for my Ninja to take classes?
---
No. We created a flexible Drop In class option for your ninja to experience ninja instruction without the commitment or monthly fees. Purchase a session package and use that for all classes that say Drop In (Mondays and Saturday Mornings along with all Ninja Fit, Warrior Women, Adult Ninja, and Girl Power!). This option allows you to decide when and how often you want to come. If you can't get enough, join the Academy and enroll!
---
What does it mean to Enroll in the Academy?
---
When you enroll in our Academy program, you are commiting to taking either 5 or 10 classes per month. It is a 12 month contract with ZERO registration fees. You can freeze at any time for free, it will exten your contract date however many months you froze for. You will get sessions put onto your account which will rollover if you don't use them and will never expire, even if you cancel or your contract expires. There is a $50 cancellation fee if you decide to cancel within the 12 month (just give us 30days notice in order to prevent your next payment from being billed). Once you are enrolled, you can book any Academy Class Tuesday - Saturday. These classes are 60 minutes and are based on a progression of skills.
---
Do you have Group Rates?
---
Yes! If you come with 5 or more ninjas, the discounts start kicking in! Check it out here: https://www.jumptwistninja.com/group-rates
---
Do you offer camp?
---
Yes! We have an amazing Summer camp that rocks along with day camps when school is out and break camps for spring and winter break. Check out camp page for all upcoming camps. We do drop in days for camps or weekly rates along with half and full day options.
---
Should I participate with my Kid?
---
Yes! Please join your family in the ninja fun. We love seeing families out there together laughing, challenging themselves and building relationships while creating memories. Open gym is the perfect atmosphere for families to bond while getting their movement in. Spend hours together having fun and beating that wall!
---
Do I need Gloves?
---
It is very possible that your hands with callous, blister, and potentiall rip and that is completely normal. When you spend time hanging and swinging from obstacles, your hands with start adjusting to it. If you are new at this, definitely expect your hands to be a bit sore. We sell monkey bar gloves at the front desk if needed. We don't highly recommend them because it won't solve the problem, but it alleviates discomfort and allows your ninjas to play longer.
---
Do You Have Food at the Gym?
---
Not exactly, but we do have some delicious healthy snacks. We sell Organic granola bars and Local Organic freeze dried bananas from Miami's Three Sisters Farm. We also have Bubly water and Honest Kids Juice for sale. You can expect us to expand our concessions as we grow!
---
Where can I get a Custom Ninja Shirt?
---
We can custom order you a ninja shirt with your name on the back and our logo on the front. Call to order if you are not at the gym or place the order at the front desk. You can choose the color shirt/font and customize it however you want. This is a perfect gift idea for your ninja!
---
How do I create an Account & Sign a Waiver?
---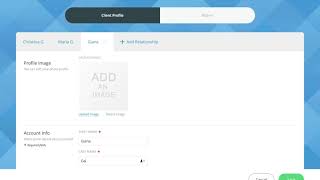 Get Started: https://www.wellnessliving.com/selfsignup/t15PZv0
---
---